Learn More
Our Mission
The mission of Asclepias and More, LLC is to produce and sell high quality plants that will attract pollinators and to educate garden club members and the general public in Augusta, Georgia, and surrounding areas.
Learn More
Master Gardener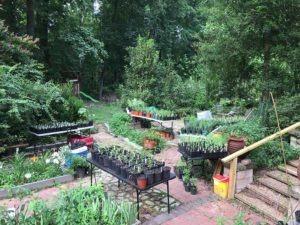 As a Master Gardener, member of the local daylily and rose societies, and member of the National Garden Clubs, Inc. I want to utilize their existing meetings and programs to offer education and to network with other gardening enthusiasts. I plan to follow the NGC conservation pledge: "to protect and conserve the natural resources of the planet earth and promise to promote education so we may become caretakers of our air, water, forest, land, and wildlife." A national effort sponsored by multiple organizations is now underway to establish a million pollinator gardens. I plan to offer the plants and programs to help meet these goals. I want to encourage garden club members and anyone to whom I speak to include pollinator gardens and safe sites for wildlife in their landscaping plans.
Upcoming Events
Events in December 2021–February 2022
There are no events scheduled during this period.